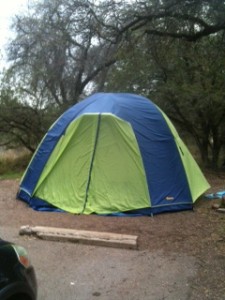 I'm back. I've almost recovered from my semi-annual day surgery, and I'm ready to blog again. I won't go into what was wrong, because I never get anything interesting or sexy. Trench foot would be a step up from most of the stuff I get fixed. Suffice it to say I'm almost well. And many thanks to my loving husband, Bryan, who gets to take care of me through all my woes, even when the yuck factor is pretty high.
We used to have a Buick like me. Seems like every other month something went wrong, not surprising since that car was the same age as my daughter. She was off at college when I finally waved goodbye to the Mom-mobile. At that point, the only thing original left on that car was the body (similar to me), since we had replaced virtually every replaceable part on it (also like me). So, if you must judge me by appearances, don't compare me to Meryl Streep or Sally Field. Compare me to a grey 1984 Buick Le Sabre. (Actually, you can compare me to Vanessa Redgrave, if you like. I think I look better than she does, but only because pudge has smoothed out most of my wrinkles. There are disadvantages of staying rake-thin your whole life.)
Getting back to the subject, I want to comment on some of the fun things we did before being operated on sidelined me. In my last blog I mentioned the Writers League of Texas Writer's Retreat in Alpine, TX. While I luxuriated in a Best Western, Bryan camped for a week at Davis Mountains State Park. He is the only person I know who could stay there a week without a car and love every minute. The man is a hiking and camping fool, so I never worry he'll get bored. I only worry he'll fall off a mountain.
We started camping about twenty years ago. I was in my forties before I camped for the first time, and I must say I've gotten good at it. The turning point came when I decided not to try to cook city food out in the middle of nowhere. We left the cooler at home, I invented ways of cooking really good food from dried or vacuum-packed ingredients, and we camped happily ever after. We got the camping process so stripped down, we stopped taking my aging Mom-mobile and went camping in Bryan's Camaro. That was impressive.
I'm usually the resourceful one in the mix, but this last time Bryan's right brain kicked in and he came up with some really good ideas. One of my brainstorms on my first foray into the wild was a campsite paper towel dispenser. About the third time the wind blew the roll off the table and into the dirt, my Rube Goldberg gene went to work on solving the problem. The result was a bungee run through the roll and hooked around an oak tree. Not only did the paper towels stay clean, but the taut resistance made select-a-sheet a breeze.
Strangely enough, the end of July is the rainy season in Alpine, rainstorms coming virtually every afternoon.  With me in Alpine and cell phone communications only possible if he climbed a mountain, necessity became the mother of invention, and Bryan was the proud father. I was so impressed by his invention. He attached the bungee to one of the camp chairs, and covered the roll of paper towels with a plastic bag. If it started to rain when he was in camp, he could simply move the chair into the tent. If he was away when the rains came, the plastic bag kept the towels from being ruined before he returned. Brilliant!
I want to say a word about our new tent. It's hard to tell from the picture, but it's 14'x14', 196 square feet of spaciousness. Whereas we dubbed our previous smaller tents "Camp Kilgore," we now luxuriate in "Kilgore Manor." It features cross-ventilation, a vaulted ceiling, and even a vestibule. Okay, the vestibule is a bit of a stretch, but that's what the manufacturer calls it. Now if we get shut in by bad weather, we have plenty of room to spread out, make a sitting area with the camp chairs, or practice cartwheels.
Since it was a new tent, Bryan and I assembled it in a backyard dry run beforehand. It is the easiest to assemble of all our tents, although the ceiling being out of the reach of either of us necessitated buying a fold-flat step stool. I slept in the tent two nights, one on each end of our week, and Bryan stayed there comfortably the rest of the time.
Alpine (the Davis Mountains in general) is the only place to be in Texas at the end of July. It's always at least 10 degrees cooler than home during the day, and the nights are downright nippy. It always saddens me a bit to drive back into the inferno of the rest of Texas, although I'm usually ready to be home.
If you want to rough it, our way of camping isn't yours. If you want luxury and air conditioning, our way isn't for you, either. But if you want to try something in the middle, I'll be happy to give you some pointers. We really are happy campers.